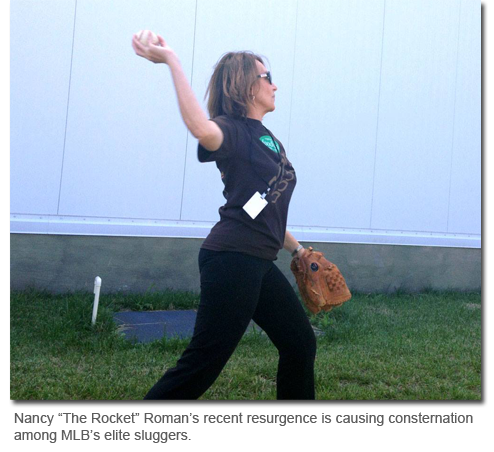 It's hot. It's beyond hot. It's summer in the nation's capital.
But, sulking isn't going to help you get through these next few simmering months.
What will? Baseball, that's what! We're not suggesting you sweat it out and play. Quite the contrary, we want you to sit comfortably and watch people with exponentially better baseball skills than you play. As a bonus, you get to help your neighbors in need.
Thanks to the generosity of Harris Teeter and the Washington Nationals, individuals that bring at least 3 non-perishables outside Center Field Gates today and tomorrow will be eligible for two tickets to a future Nationals game.
In addition, those that attend tomorrow's game against the Padres are in for a real treat. CAFB President Nancy "The Rocket" Roman takes to the mound to throw the opening pitch. Watch her make Nationals management reconsider their summer signings as she is guaranteed to put on a pitching clinic.
Today's game starts at 4:05pm. Tomorrow's at 1:35pm.
What are you waiting for? Get down to the store, pick up your non-perishables and cheer your Washington Nationals as they chase Atlanta for the National League East crown.