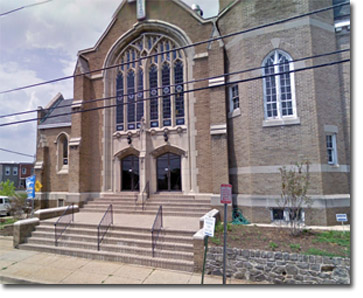 The Capital Area Food Bank advises starting from the ground up by strengthening individuals and organizations active in the community to serve the needs of the community better. This is the philosophy behind Project Kitchen Table, an initiative of The Wal-Mart Foundation that will help faith-based feeding programs in Washington, DC assess their needs and strengthen their programs to serve more people facing hunger and food insecurity.
In partnership with Esperanza and the Conference of National Black Churches, Project Kitchen Table launches this week with ten churches that represent both African American and Hispanic congregations. Each congregation will undergo a rigorous capacity assessment to identify its top priority for improving its feeding program.
Once the assessments are complete, the Capital Area Food Bank will provide training sessions to address these needs through its Agency Achievement Academy. The churches involved in the project will receive funding for technical assistance, which might include new computers, accounting software, shelving or other needs. The churches will join the food bank's network of partner agencies, giving them access to the food bank's menu of products, networking opportunities through the annual conferences and summits, and additional trainings through the Agency Achievement Academy.
The Capital Area Food Bank is excited to be a part of this innovative project to provide these congregations with comprehensive assessments, customized trainings and ongoing support as members of the food bank's partner network. The families and individuals relying on these programs for food might not know about this initiative, but they will benefit from the transformation it aims to inspire.