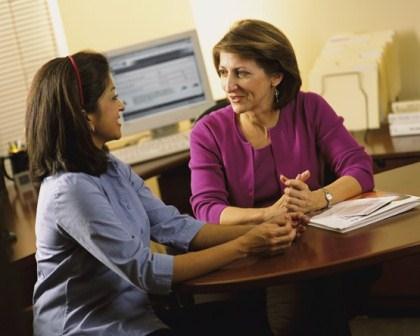 I believe most people who offer a service through a non-profit organization hope that what they offer benefits the recipient in ways beyond the service itself.  This could be helping someone obtain an ID, which is a current barrier in that person finding housing or a job.  It could be opening a savings account for someone that leads that person to future financial security.  It could also be giving someone simple tools and confidence that lead that person to take charge of a situation, as was the case with a recent SNAP applicant.
A few months ago I worked with a retired woman in Maryland who wanted to apply for SNAP (formerly Food Stamp) benefits.  Applying for this program can require rounding up a significant amount of paperwork to prove your current financial and living situation, so she had to work hard to pull together what we needed to accompany her application.  In the process she let me know that she was worried about not having a cell phone to make emergency calls while not in the apartment and that her rent seemed far too high, as it was supposed to be based on her income.  She was nervous about approaching her apartment building's management and uncertain about what to take with her.  Since we already had a lot of her financial information together, I encouraged her to take those documents along with the apartment information to the management office and ask them to take a look at her rent.
After we found out she was eligible for SNAP, I knew she was also eligible for a free cell phone through the government sponsored program Safelink Wireless.  We put in the application for the phone and she called me excitedly a few days later to let me know that the phone had arrived and that though she wasn't very tech savvy, she'd already gotten it set up.  She was still, however, paying her high monthly rent and had not yet spoken to the management office. I encouraged her again to take care of this but wasn't sure if she would go through with it or not.
Last week I received a phone call from this same woman to let me know that she was still receiving SNAP benefits and using her Safelink phone. She also told me that because of my prodding and the work we'd already done to get her organized, she'd asked her daughter to help her finish organizing her papers and approached the management office to find out about her rent. Through her rental office, she was able to sign up for a rent program and is now receiving a substantial credit toward her rent each month. She was very proud of her accomplishment and relieved to be away from the brink of financial crisis.
It all started with a SNAP application but the end result was a better financial picture; the ability to connect with people and services when away from home; and a more organized, confidant woman who is taking control of her life.  It's often not the service itself but what the person receiving it does with the service or knowledge obtained that truly makes changes.