So you think the New York Broadway play "Sister Act" is hot?
Well you haven't seen anything!  The Capital Area Food Bank's Sister Hook-Up Program would be nominated for a Tony Award if this were Broadway.  The Sister Hook-Up program is unique in that it "hooks-up" and acts as a facilitator between member partners that provide food to clients and local retail outlets. The Sister Hook-Up Program was founded on the premise that most grocers or eateries have salvageable food that, for a variety of reasons, is thrown out when it is still edible.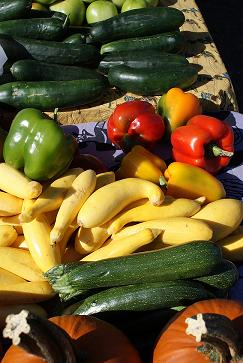 Since it was not feasible for the food bank to send our trucks to each store to pick up the salvageable food, the food bank suggested allowing member partners to be "hooked-up" with a sister retail site.  Retail outlets participating in the Sister Hook Up program include but are not limited to Safeway, Giant, Food Lion, Starbucks, Marvelous Market and Panera Bread.  As a result, these stores among others, distributed over 4 million pounds of food to partner agencies last year.
Greater New Hope Baptist Church has been a food bank partner agency since February 2005.  The church operates an emergency food pantry and also serves hot lunches on the second Tuesday of each month. The food obtained through the Sister Hook Up program has enabled the program to increase the number of bags distributed and meals served.  The Sister Hook-Up contributions also supplements the food obtained from the Capital Area Food Bank, which enables them to feed more households.
 The 2011 Tony Award Nomination for the best performance? The Capital Area Food Bank's Sister Hook-Up program of course.