President and CEO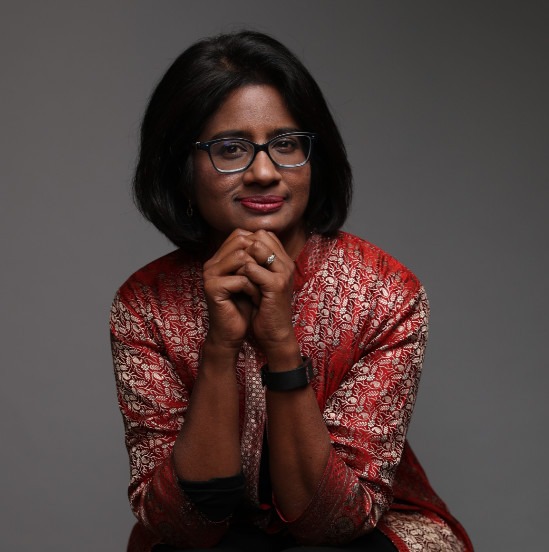 Radha Muthiah, President and CEO, oversees the organization's work to help people across greater Washington thrive by creating more equitable access to food and opportunity through community partnerships. Under her leadership, the CAFB serves as the backbone of the area's hunger relief infrastructure, sourcing and supplying the food for over 45 million meals annually. With an eye toward long term solutions that enable greater economic stability, Muthiah has also led the creation of multiple groundbreaking initiatives designed to address hunger's root causes and build greater equity and inclusiveness.
Since joining the food bank in 2018, Muthiah has charted a strategic direction for the organization that centers its work on the needs and voices of the people it serves.  Under this direction, the CAFB has implemented sourcing and distribution practices that provide clients with food tailored to their age, health, and cultural needs, and established a Client Leadership Council that enables the people assisted by the CAFB to provide feedback on its services and act as community advocates. It has also significantly expanded the scope and nature of its programming, launching multiple  partnerships with health care facilities, job training centers, and institutions of higher education that bundle food with other critical services. Additionally, the organization has created new delivery models that connect people with food in more efficient and convenient ways. This includes entrepreneurial initiatives like Curbside Groceries, a mobile grocery store that puts affordable groceries within easy reach for neighborhoods with few or no traditional retail options.
Prior to her role at the food bank, Muthiah has led and grown both start-up and established organizations spanning multiple sectors in the US and internationally. Most recently, she served as CEO of the Global Alliance for Clean Cookstoves, a public-private partnership hosted by the United Nations Foundation. She has also worked at CARE International, ICF International, the American Red Cross, Mercer Management Consulting, and the Council on Foreign Relations.
Muthiah currently serves as a member of the Board of Directors for Greater Washington Board of Trade, Public Health Institute, Connected DMV, and the Federal City Council.  She has been honored as both Nonprofit CEO of the Year and as a Woman Who Means Business by the Washington Business Journal, and named as both Washingtonian of the Year and one of Washington's Most Powerful Women by the Washingtonian magazine.
Muthiah holds a bachelor's and a master's degree in economics from Tufts University and a Master of Business Administration degree from Stanford University.
Our Leadership Team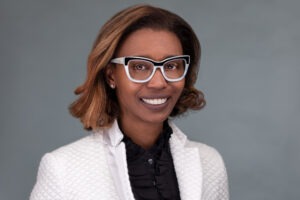 Krista Scalise, Chief Operating Officer, joined the Capital Area Food Bank in January 2022, and is responsible for operationalizing the food bank's strategic objectives and advancing the fulfillment of its mission.
Prior to joining CAFB, Krista has enjoyed an accomplished career that has seen her lead organizations in both the private and public sectors. She had spent the prior 10 years becoming a trusted advisor to leaders at the DC Department of Youth Rehabilitation Services (DYRS). It was at DYRS that Krista's ability to build relationships, develop process and lead teams allowed her to rapidly climb the ladder. In her most recent position, she served as COO of the DC DYRS where she directed business operations and strategic planning for 13 divisions. In addition to her success at DYRS, Krista has built, sustained, and sold multiple successful businesses.
Krista's ability to quickly understand a business's operations, coupled with her technical acumen and ability to make data driven decisions adds tremendous value to the team.
Krista holds a Bachelor of Science in Business Management from Post University and a Master of Business Administration from Sacred Heart University. In addition, she is PMP trained, is a Six Sigma Greenbelt and has attained Executive Leadership Certifications from esteemed universities that include Harvard and The Wharton School of Business.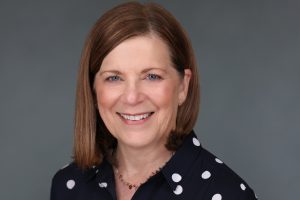 Mary Beth Healy, Chief Revenue and Marketing Officer, is responsible for all fundraising, marketing and communication efforts of the food bank, including expansion into new development areas such as development and growth of engagement with the food bank's 15,000 volunteers each year, digital marketing, and further collection and data analysis to help drive the team's efforts.
Mary Beth's career in the non-profit field began in college when she conducted an alumni fundraising effort to help cover the significant medical expenses her friend, the college mascot, incurred after being struck by a drunk driver.  Prior to the CAFB, Mary Beth was Senior Vice President, Development for a national cancer research organization and has decades of experience in resource mobilization and partnership development in the non-profit world.
Mary Beth earned Bachelor of Art and Bachelor of Advertising degrees from the Pennsylvania State University, a Certificate of Association Management from the University of Maryland and holds the prestigious CERTIFIED FINANCIAL PLANNER™ designation.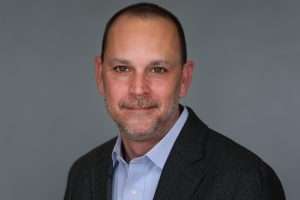 John Robertson, Chief Financial Officer, joined the Capital Area Food Bank in 2020.  John directs the financial and information technology functions at CAFB.
John graduated with honors from Cedarville University with a bachelor's degree in accounting and holds a juris doctor from George Mason University School of Law.  He began his career with KPMG where he spent twelve years as an auditor serving clients in the financial services and not-for-profit industries.  He worked in KPMG's offices in Harrisburg, Pennsylvania; Moscow, Russia; Baku, Azerbaijan; and Washington, D.C.  During his time at KPMG, he was a national instructor for continuing professional education and was a professor of accounting at the Moscow State Linguistic University in Russia.  In addition to his time with KPMG, John has fifteen years of financial leadership experience, having served as CFO of the American Petroleum Institute; the Broward Metropolitan Planning Organization and as a Director of Finance and Operations at the National Geographic Society.
John is a licensed CPA in the District of Columbia and is also a member of the Virginia State Bar.  He is a member of the American Institute of CPA's, Greater Washington Society of CPA's and the American and Virginia Bar Associations.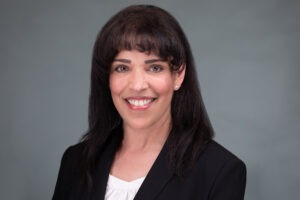 Jana Lee, Chief Human Resources Officer, joined CAFB in February 2022.  Jana and her team are responsible for the full spectrum of human resources at the food bank, including diversity, equity and inclusion work, talent acquisition, talent management, training/learning and development, compensation and benefits, performance management, employee relations, human resource management system, etc.
Jana graduated with honors from University of Maryland University College with a bachelor's degree in Information Systems Management. Though she began her career in IT, Jana quickly realized her strong affinity for helping others and solving big organizational problems with a people focus destined her for human resources, and soon transitioned to an HR director role. Jana has more than 15 years of experience in Human Resources, helping organizations build strong organizational cultures, develop their DEI muscle, and transform human resources into a strategic business partner.
In addition to her Bachelor of Science degree, Jana holds a Certified Compensation Professional certification, and is a member of the Society of Human Resource Management and World at Work – a global total awards association.
Board of Directors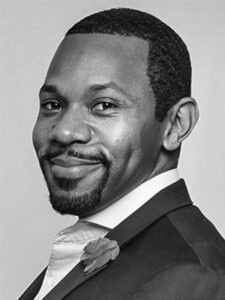 Rahsaan Bernard, Chair
Building Bridges Across the River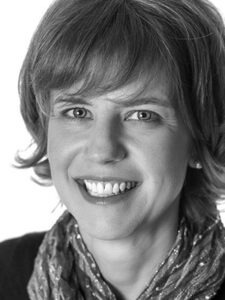 Amy Celep, Vice Chair
Community Wealth Partners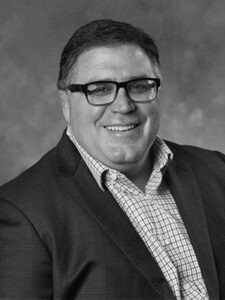 Tom Lofland, Secretary
Albertsons/Safeway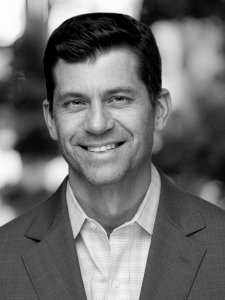 Seth Blackley
Evolent Health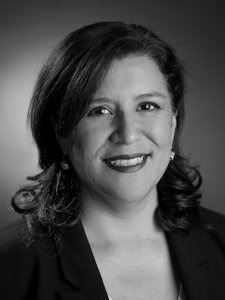 Rita Carreon
UnidosUS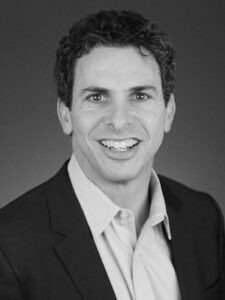 Bob Cohn
The Economist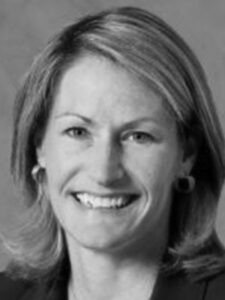 Denise Dombay
FINRA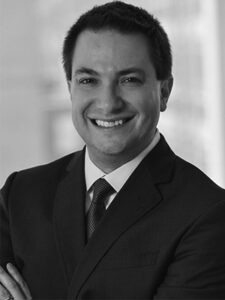 Eric Eisenberg
DLA Piper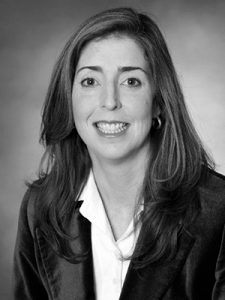 Angie Garcia Lathrop
Bank of America
Adam Goldberg
Trident Advisors, PLLC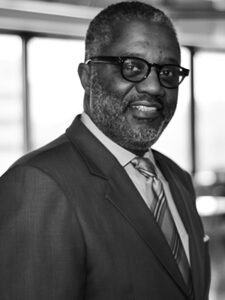 Larry Hentz, CBEP
Prince George's County Economic Development Corporation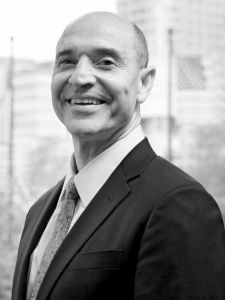 Victor Hoskins
Fairfax County Economic Development Authority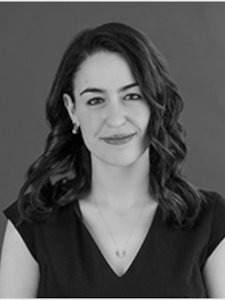 Shaked Hoter
CAFB General Counsel
DLA Piper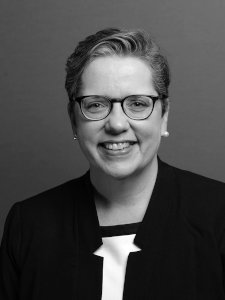 Anne Kress
Northern Virginia Community College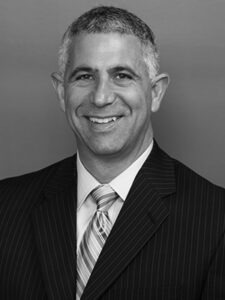 Ira Kress
Giant Food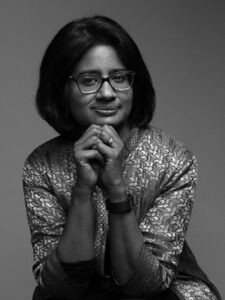 Radha Muthiah
CAFB CEO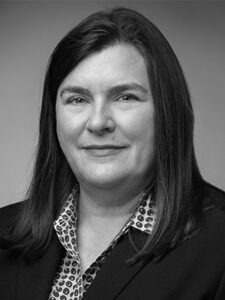 Sharon O'Brien
M&T Bank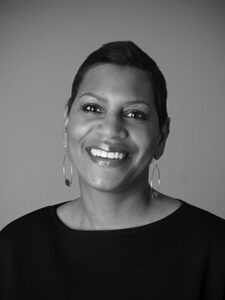 Lisa Osborne-Ross
Edelman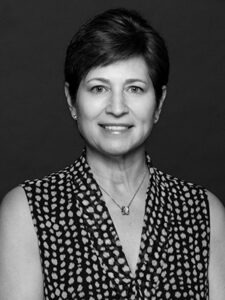 Elaine Richard
Marriott International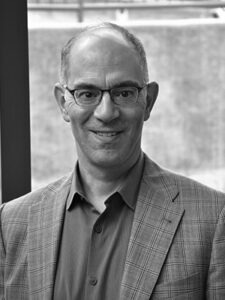 Peter Schnall
Community Advocate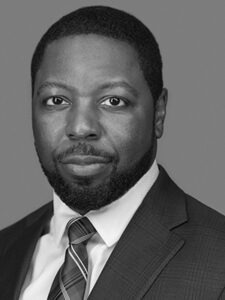 William Tatum
Community Advocate
Leadership Councils
Noha Abdalla
MyEyeDr.
Kris Balderston
Change Research
Bob Cohn*
The Economist
Ben Famous
The Glover Park Group
Adam Goldberg*
Trident DMG
Janet Goss
GMMB
Dyani Hanrahan
Giant LLC
Patti Reilly
Cabin8Communications
Lisa Osborne-Ross*
Edelman
Jamie Smith
West Exec Advisors
Jennifer Wayman
Hager Sharp
*denotes that member sits on CAFB Board of Directors
To amplify the voices of those it serves, the Capital Area Food Bank convenes a Client Leadership Council (CLC). The CLC brings together people with an array of perspectives and experiences from across the region, and seeks to empower members through a ten-month advocacy training program. Each year up to 24 individuals who live in the food bank's service area will receive professional training through the CLC, enabling them to advocate on behalf of themselves and their communities, and serve as effective agents of change.
2020 Client Leadership Council
Nikkie Adeboye
Marvena Alston
Angela Alvarez
Travonna Brooks
Odessa Davis
Dzigbordi Egbenya-Hosso
Shauna Gray
Kimberly Harris
Shonta Jones
Melody Lawson
James Littlejohn
Joussell Lopez
George Mathis
Keith Miller
Sharron Newman
Jocelyn  Orr-Thompson
Vanessa Pierre
Jerry Rogers
Michelle Rogers
Amanda Scott
Jacqui Seay