---
Scouting for Food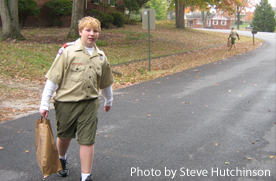 On November 8, Boy Scouts will collect food for the 28th annual Scouting for Food to nourish those at risk of hunger.
---
The Harris Teeter Difference
From June through October, the Capital Area Food Bank is recognizing the great hunger relief efforts of Harris Teeter and highlighting upcoming events.
Click here for more information.
---