Sunday, April 26, 2015
---
Event Info
Location
Marriott Marquis Washington, DC
901 Massachusetts Ave NW
Washington, D.C. 20001
View Map
Hotel valet parking for a fee (self-parking unavailable). Click here for additional parking details.
Date and Time
Sunday, April 26, 2015
6:00 PM – 10:00 PM
Come out and join the Capital Area Food Bank for D.C.'s exclusive charity and tasting event, the Blue Jeans Ball. Recognized for the past seven years as one of the top charitable events in the area, this is a gala you don't want to miss!
We are excited to welcome Chef Co-Chairs Jeff Buben and Eric Ziebold and announce that this year's event will take place in a new location – the new Marriott Marquis Hotel. 
The highlight of the evening will be the recognition of the Bedford Falls Foundation, a private charitable trust established by Bill and Joanne Conway in 1997. Mr. Conway, who is a founding partner of the Carlyle Group, will attend on behalf of the Foundation.
So get ready to rock your favorite denim while supporting hunger relief.
Entertainment provided by The Elastic Waist Band and DJ's John Jazz and Miss H.E.R.
Mazza Gallerie and The Shops at Wisconsin Place are proud to partner with Capital Area Food Bank for the Blue Jeans Ball. Select retailers at Mazza Gallerie and The Shops at Wisconsin Place will be outfitting models for an exclusive fashion presentation during the evening, wearing the latest denim fashions.
---
Chef Co-Chairs
Chef Jeffrey Buben | @JeffBuben
Winner of the James Beard Foundation's "Best Chef Mid-Atlantic 1999″, Jeffrey Buben is the chef and owner of three restaurants in Washington, D.C., Vidalia, Bistro Bis and Woodward Table/Woodward Takeout Food.
Buben is a 1978 graduate of The Culinary Institute of America. With over 35 years in the industry, he worked as a young chef in such notable restaurants as The Sign of the Dove, Le Cygne and Le Chantilly in New York and at several distinguished hotels including The Four Seasons, The Mayflower and The Hotel Pierre.
Chef Eric Ziebold | @EricZiebold
A respected personality of the Washington D.C. and national dining scene, Eric Ziebold has received an array of accolades for his creative interpretations of traditional American cuisine.
From September 2004 to December 2014, Ziebold was the Chef at CityZen in the Mandarin Oriental Hotel. Throughout that time, the restaurant was awarded the coveted Washington Post Four Stars rating and is currently the only AAA Five-Diamond-rated restaurant in the city.
In addition to being named one of the Best New Chefs in the United States by Food & Wine Magazine in 2005, Ziebold took home the prestigious James Beard Award for "Best Chef Mid-Atlantic" in 2008.
---
Sponsors
Do you have a taste for change? Click here (PDF) to become a sponsor of the 2015 Blue Jeans Ball. Complete the form and return it to events@capitalareafoodbank.org or via fax at 202-529-1253.
Tables are limited. Get yours now while they are still available.
Thank you to our 2015 Blue Jeans Ball sponsors! 
$25,000

TD Bank (Donation)
$10,000 – Custom Fit
DLA Piper LLP (US)
Geico
Giant Food
Glenn Youngkin
Michael Beriss & Jean Carlson
Pepco
SAIC
YRCI
$5,000 – Dark Blue
Altamirano Consulting
CareFirst BlueCross BlueShield
Diane & John P. Hynes, Jr.
Harris Teeter, LLC
John Hynes
Marla and Peter Schnall
Marriott International
Ratner Companies
Safeway
Shoppers Food and Pharmacy
Southern Company
Wegmans
$2,500 – Stonewashed

Adam Shapiro Public Relations
Anonymous
Anonymous
CapTech Ventures, Inc.
Central Union Mission
Creative Computing Solutions Inc.
Deloitte LLP
Dunn Associates
Fleming NationaLease
Frank Demarais
Lincoln Park Strategies
Linda Keene Solomon
Pete Jones
PNC Bank
Protiviti, Inc.
PwC
Saratoga Insurance Brokers
Shoppers Food & Pharmacy
Wells Fargo
YRCI
$1,000 – Classic Fit
Bob's Discount Furniture
Bruce Haslam and Carolyn Peery
Central Farm Markets
Charles and Candace Cowan
Evolution Finance
Olga and Barry F. Scher
Policy Solutions
Sandy England
Washington Hispanic
---
Restaurants
Click here (PDF) to participate as a restaurant or vendor. Complete the writeable form and return it to events@capitalareafoodbank.org or via fax at 202-529-1767.
Thank you to our 2015 Blue Jeans Ball restaurant sponsors!
Art and Soul
Acadiana
Acqua al 2
Berliner Specialty Distributors
Boss Shepherd's
Cabot Creamery Cooperative
Captain Cookie & the Milk Man
City Perch Kitchen + Bar
Congressional Seafood Co.
Del Campo
Denson Liquor Bar
Distillery Lane Ciderworks
The Fourth Estate at the National Press Club
Ghibellina
Gypsy Soul
The Hamilton
Jack Rose Dining Saloon
Joe's Seafood, Prime Steak, and Stone Crab
Kinship
MeatCrafters
The Melting Pot
MGM Roast Beef
Occidental Grill and Seafood
Oyamel Cocina Mexicana
The Palm Restaurant of Tyson's Corner & DC
Pinch Dumplings
ProChile – Embassy of Chile
Ripple
Rogue 24
Sodexo – Howard University
Sotto
Stonyman Gourmet Farmer
Table
Two Acre Farm
Vidalia/Bistro Bis/Woodward Table
Young Harvests
Zeke's Coffee of DC
---
Auction Items
As part of the Blue Jeans Ball, we hold a live and silent auction featuring unique items and experiences. Click here to donate (PDF) an item to the Live or Silent Auction.

---
In-Kind Sponsors
Republic National Distributing Company
---
Media Sponsors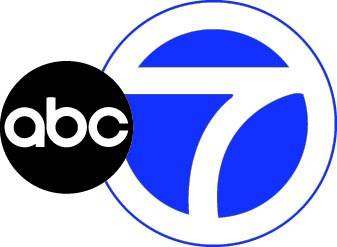 ---
Master of Ceremonies
Scott Thuman | @ScottThuman
Scott Thuman is the Emmy-award winning, Senior Political Reporter covering the White House and Capitol Hill for ABC7 News and News Channel 8.
He is the only local television broadcaster to land exclusive and successive interviews with President Obama during the 2012 campaign.
His coverage of the primaries, caucuses, conventions and debates garnered international attention and earned ABC7 the prestigious Walter Cronkite Award for Excellence in Television Political Journalism.