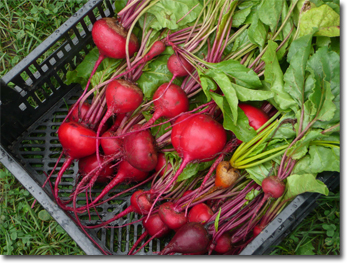 The Capital Area Food Bank is strengthening its commitment to providing healthy food to the community we serve. Too many of our neighbors face the dual burden of food insecurity and diet related diseases. We provide healthy food coupled with education to support the health and well-being of our community.
Share the Harvest Gift Project enables the Capital Area Food Bank to partner with local farms, farmers markets, community food projects, produce delivery companies and gardens to provide nutritious and delicious fresh produce to low-income families and underserved communities throughout the metro area.
---
Produce Alone Isn't Enough
The Capital Area Food Bank couples fresh produce with hands-on nutrition education. This combined approach gives people access to good food and the know-how to use it!
Share the Harvest is about connecting farms with people. Ensuring people have the knowledge and skills to make healthy meals. This combination of high quality produce and education empowers families to be self reliant, that's the value of "Share the Harvest."
High Quality Produce
+
Education
=
Lifelong Healthy Eaters