"An amazing amount of food gets thrown into a trash can. It evokes a very innate response to jump into action."-Ben Simon, Founder/CEO Food Recovery Network
Update: our Northern Virginia Hunger Summit on September 27, 2013 was a rousing success. With more than 100 people in attendance, thought-provoking presentations and an informative Q&A session with our panelists, everyone agreed that the summit was invaluable.
The topic was Addressing Hunger Needs by Reducing Food Waste and our panelists say there is no replacement for making contact with those who care about the issue if progress is to be made. Here's what they had to say:
The panel of food waste experts from government, private and non-profit sectors discussed the growing issue of food waste in our society while presenting effective, practical solutions for food waste reduction and recovery.
Their blog carnival has created great discussions. Check it out.
The Capital Area Food Bank is proud to highlight its efforts to reduce and redirect waste and to begin a dialogue around this critical issue.
Summit participants enjoyed an engaging discussion and an opportunity to network with hunger and food waste experts from across the Washington Metropolitan Area.
---
Panelists
Ben Simon, Founder, Food Recovery Network
Presentation: Slides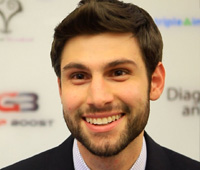 Ben Simon is a serial social entrepreneur and senior at the University of Maryland, College Park. He is the Founder and Executive Director of Food Recovery Network, which unites students at American colleges to fight food waste and hunger by recovering surplus food from their campuses that would otherwise go to waste and donating it to hungry people. In two short years, FRN donated over 130,000 meals to hungry Americans and expanded to 23 campuses as one of the fastest-growing student movements in America.
Food Recovery Network has been featured in the Washington Post, MSNBC, VH1 and the home page of Yahoo! News and Ben was recognized by ABC News and Univision as one of their Top 10 Social Entrepreneurs of 2012.
Elise H. Golan, Director for Sustainable Development at U.S Dept. of Agriculture
Presentation: Slides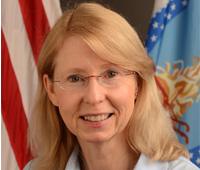 Elise H. Golan provides leadership in planning, coordinating, and analyzing the Department's policies and programs related to sustainable agricultural.  Prior to this position, Elise served as the Associate Director of the Food Economics Division at the Economic Research Service, USDA. Before that, she did consulting work for, among others, the World Bank, the International Labour Organization, and the California Dept. of Finance. She received her Ph.D. in agricultural economics from the University of California at Berkeley.  Elise served as a senior staff economist on the President's Council of Economic Advisers from 1998-99.  She is currently heading the U.S. Food Waste Challenge.
Tom O'Donnell, Environmental Protection Agency
Presentation: Slides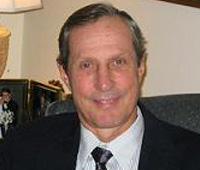 Tom O'Donnell is an environmental scientist and sustainability professional.  He is also an educator, developing college-level course curricula and teaching classes in environmental science, the economics of sustainability and business management.
Tom is currently a grantee at the US Environmental Protection Agency in their Office of Sustainable Materials Management. His work with the Agency focuses on the Food Recovery Challenge and The Urban Surplus Food Recovery Model, which he originated. On a personal level, Tom is married has two sons and two grandchildren.  He supports healthy lifestyles by training adults to run marathons using the Galloway Run:Walk:Run method.
Brian Lipinski, World Resources Institute
Presentation: Slides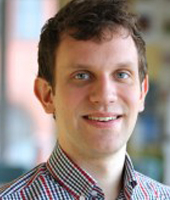 Brian Lipinski served as the lead author of the report Reducing Food Loss and Waste, a joint production between the World Resources Institute and the United Nations Environment Programme. This report provides global estimates for how much food is currently lost and wasted, provides information on solutions currently being implemented, and offers recommendations on what needs to be done next in order to make serious progress on reducing food loss and waste.
He served as a co-author on a previous edition of the World Resources Report titled Decision Making in a Changing Climate: Adaptation Challenges and Choices, which addressed the challenge of adapting to climate change in the developing world. Brian holds a MS in Environmental Policy from the School of Natural Resources and Environment at the University of Michigan.
Meghan Stasz, Sr. Director, Sustainability, Grocery Manufacturers Association
Presentation: Slides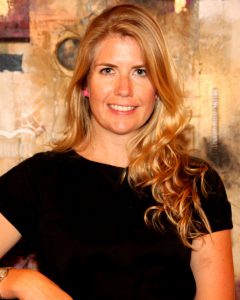 Meghan Stasz works in Washington, D.C. on issues such as waste, water, sourcing, and energy as they pertain to the food, beverage, and consumer products industry. Among other initiatives, Meghan is currently leading the Food Waste Reduction Alliance initiative, a three-year, collaborative, cross-industry initiative to reduce food waste sent to landfill and increase food donation to food banks in the U.S. She also is working extensively on packaging and recycling efforts.
Meghan has more than ten years of experience in the environmental sustainability field. Prior to joining the GMA, she spent several years with the Environmental Defense Fund where she was the Project Manager of the organization's Farm and Food Policy Reform campaign. Meghan received her B.A. from Hamilton College and her M.B.A. from Boston College.