How We Operate
The Capital Area Food Bank distributes 42 million pounds of food, equivalent to 35 million meals, yearly to the greater Washington, DC community through its network of 500 partner agencies and its direct food distribution programs. A food and education hub, the food bank specializes in providing food and training services uniquely matched to meet community needs.
Direct Distribution Programs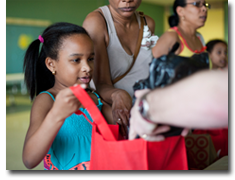 The food bank administers direct nutrition programs in collaboration with community partners.
Childhood Nutrition 
The food bank operates programs which provide food to children and their families at their school or aftercare provider.
Nourishing Seniors
Food bank programs for seniors provide food to those in need at or near their home.
Mobile Nutrition
Specific food bank food distributions are open to all residents and age-ranges.
Partner Agency Services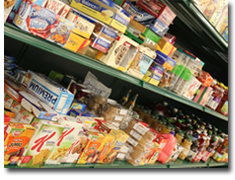 The food bank provides food and other services to support its wide network of partner agencies.
Capacity Building
The food bank offers specialized workshops to support partner agencies in better meeting the needs of their community.
Food Distribution
Partner agencies have multiple ways to obtain food from the food bank to distribute to their patrons.
Client Referrals
Individuals in need of emergency assistance are referred to partner agencies that can immediately meet their needs.
Awareness & Engagement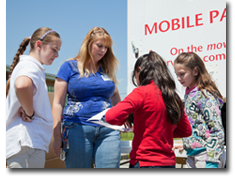 The food bank empowers the community to take action to solve hunger.
Face Hunger™
Participate in the food bank's highly-regarded hunger simulation.
Food Waste
The CAFB is committed to reducing food waste even further by working closely with food donors and refining its receiving and distribution processes.
Cooking Matters™
In partnership with Share Our Strength and through the assistance of volunteers, the CAFB provides cooking and nutritional classes to low-income families.