As a Hospital Corpsman in the Navy, Cesar Laragaibort prioritized selflessness and grit. By the time he stepped down from active duty, he had a long list of achievements and two advanced degrees in hand. But his transition to civilian life was challenging, resulting in homelessness and food insecurity. Today, as a member of the food bank's second Client Leadership Council class, Cesar is ready to be a voice for change.
Cesar looks back on his time in the military with a sense of pride that shines from his eyes. He remembers September 11 as his main motivator for joining the United States' armed forces. When the attacks occurred, he says, "a lot of Ecuadorians, including myself, wanted to help."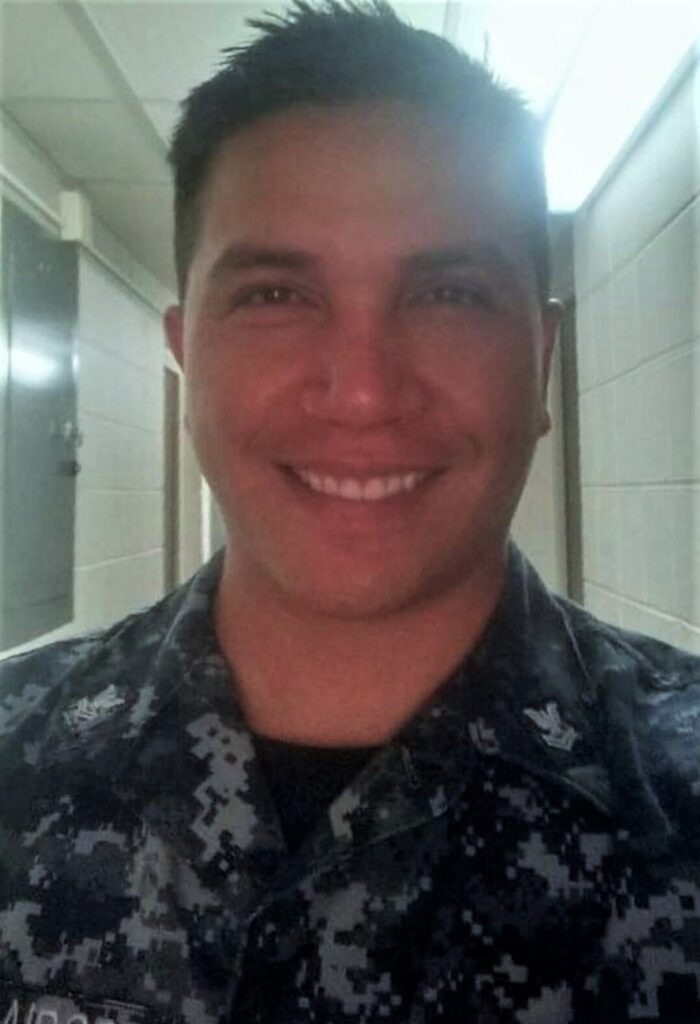 After emigrating to the US, Cesar immediately started pursuing his military dreams. "I didn't waste a day," he recalls. "I went directly to the recruiter." He signed up with the Navy, and despite grueling boot camp sessions and his limited experience with English, he persevered and thrived. He was even selected to instruct fellow servicemembers, helping them boost their test scores. "This is what I wanted to feel," he recalls — "that there is a place where you can succeed."
Although Cesar's military involvement was marked by many positives, he found that life outside of the service presented challenges he didn't expect. When they're actively serving, Cesar observes, our military members are called heroes. "But nobody wants to deal with the consequences of those heroes coming back," he says, citing the physical, psychological, and emotional repercussions many veterans experience. According to Cesar, this is the primary problem many former servicemembers face: that their lives are not weighed the same once they leave the military's ranks.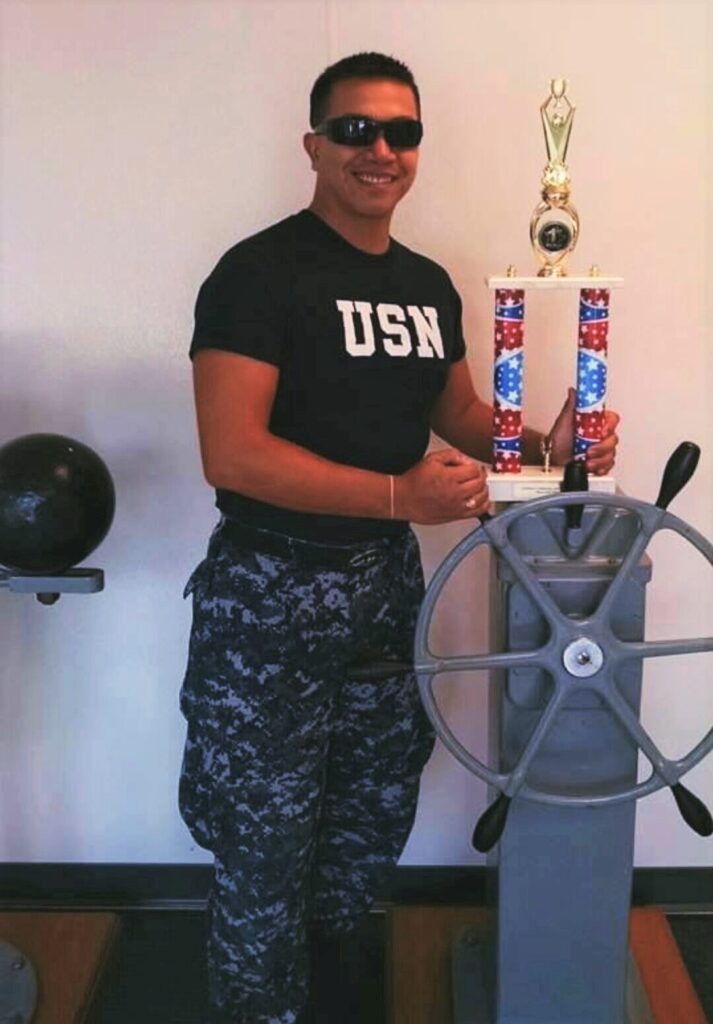 Even with all of his credentials — including several military honors, a graduate degree funded by the Navy, and international experience — landing a job proved tough for Cesar. "Because I had an MBA," he says, "I felt…I [would] be…welcome[d] to the companies with open arms." But this wasn't the reality he encountered. He remembers how some interviewers grew impatient with his accent or asked questions about his veteran status that made him uncomfortable.
Complications in Cesar's personal life, such as a brief stretch of homelessness, made job hunting even more difficult. For instance, participating in screening interviews wasn't easy back when he didn't have steady access to a phone. Such experiences can make a person feel "like [they] don't have any more to offer to this world," Cesar says. When someone reaches a low point, he adds, "criticism is the least that they need." Instead, a person facing challenges with employment, housing, food security — or all of those things — simply needs a helping hand.
"When you have something to eat, you feel safe, you feel warm, you feel protected."
–Cesar Laragaibort
For Cesar, some of those helping hands extended came in the form of local food pantries, including United Community Ministries, a CAFB partner. "It is undoubtable that without the help of the food bank — first when I was living in south Maryland and then the Alexandria food pantry where I am now — I could not have been able to provide food for my two boys and me," he says.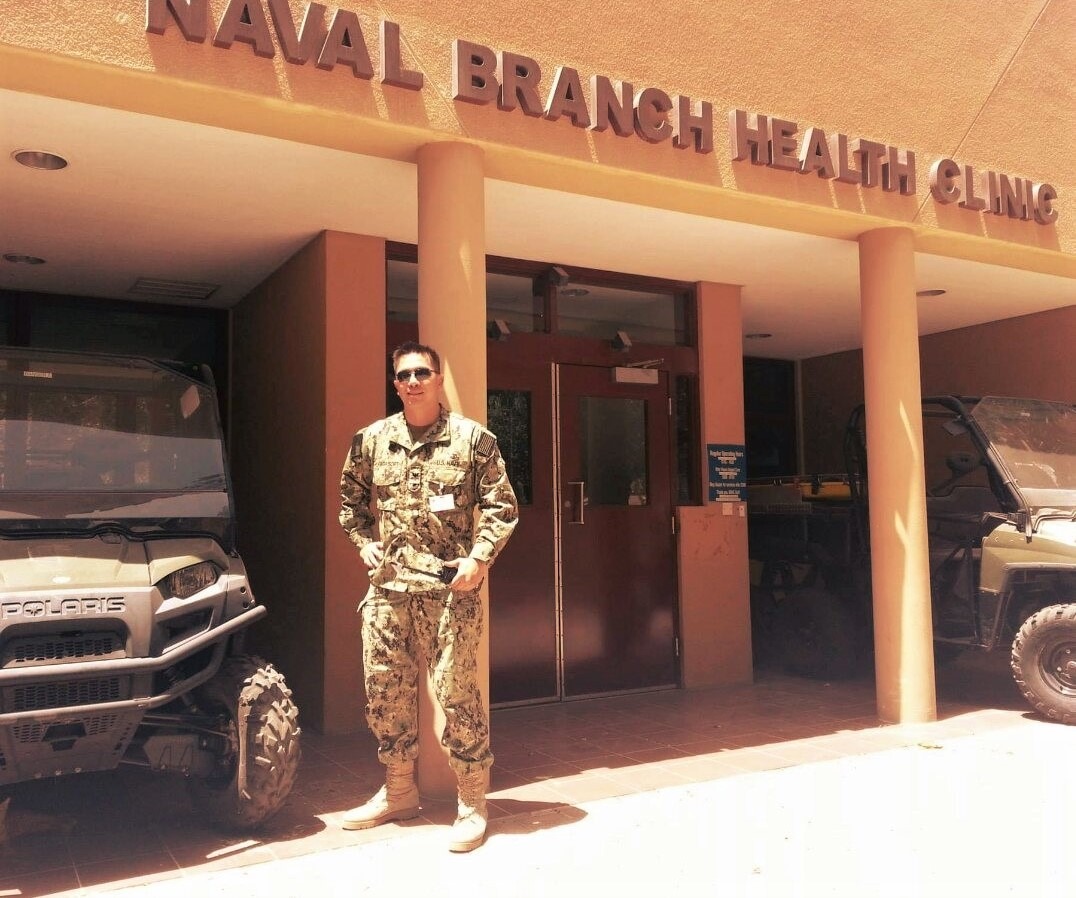 "Hunger is something that is very painful," Cesar shares. But "when…you have something to eat," he adds, "you feel safe…[and] protected."
In particular, Cesar speaks to the sense of dignity that comes with having a choice in the food he receives. He mentions how his tension falls away when he has options to offer his sons. And "after the help was given," he said, "I did not have to choose anymore between eating or giving it to my boys."
Today, Cesar is continuing his post-military transition. He has secured housing and sought out employment, ranging from warehouse work to teaching opportunities. Presently, he helps students reach new heights through tutoring. And moving forward, his plan is to earn certifications in IT to open up even more paths toward employment.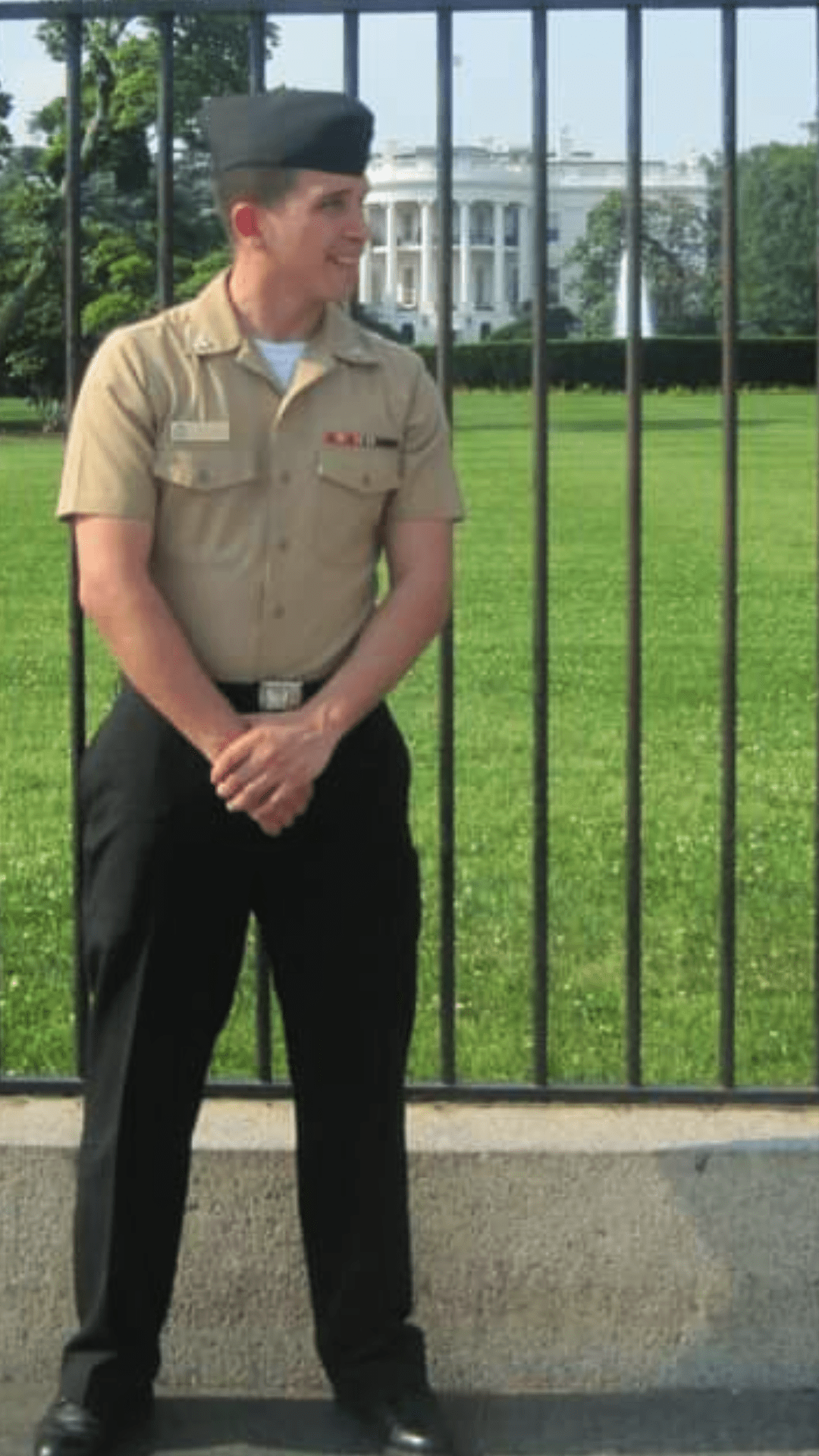 Having his experience and voice centered as a member of the food bank's Client Leadership Council has fortified Cesar's sense of power and purpose. "Suddenly," he says, "you don't feel like you are that…chewing gum…[on] the shoe of someone else."
Cesar is eager to take a stand on behalf of other veterans who have faced hard times and to bring his life's knowledge to the table. "I want to be, one day, that person [who] takes a microphone and voice[s] these issues on behalf of veterans — because that's what I am."